Digital English has presented a notice writing on Nirmal Bangla Abhiyan for the students and the teachers who are engaged in education. Sometimes the topic name may be the Mission Nirmal Bangla. At first, I have written the question. You will get on the question paper in the exam hall.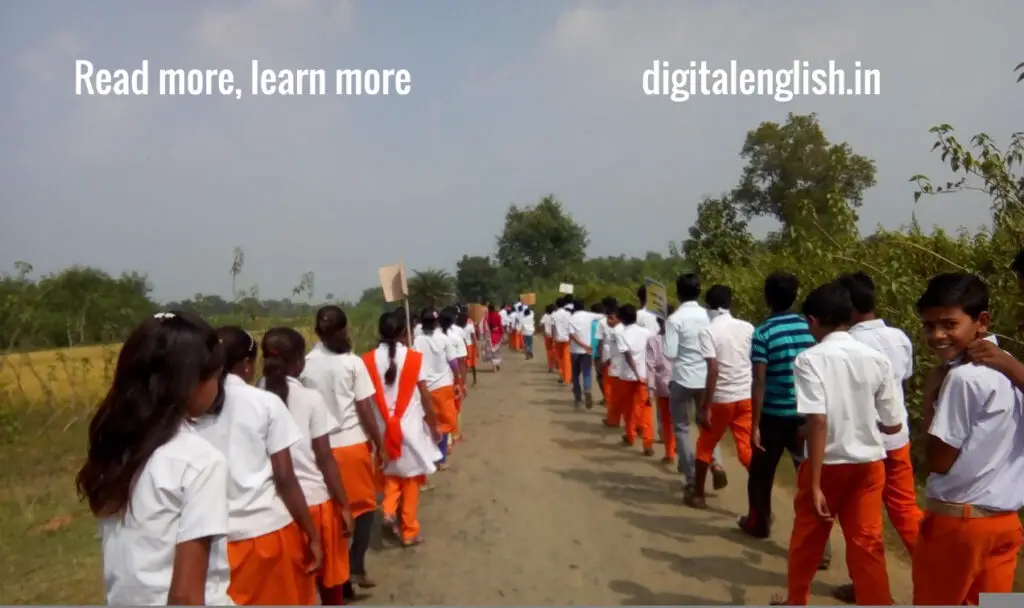 Question: Suppose you are the secretary of the student's committee of your school, write a notice for the students to take part in the Mission Nirmal Bangla.
NOTICE
[Nirmal Bangla Avijan Rally]
No. 13
Date: 08/12/2018
All the students of our school are informed that a Nirmal Bangla Avijan Rally is going to be held on December 12, at 11 A.M. The students and teachers are asked to assemble in the school ground at the right time. We all will walk on foot 4 K.M roads and give a slogan. The students are asked to bring a festoon, banner and etc. Some students are needed to maintain and control the rally. The interested students are asked to enlist their names to their respective class teachers.
To know more about the rally anyone may contact the undersigned. Co-operation from is earnestly solicited.
Counter signed:
The Headmaster
ABCD High School
Sd/ The Secretary
Students' Forum
I have given some important links of writing skills below. You can read the post by clicking on the links. I hope the post will help you more.
Programme/Function/ Celebration Notice writing format
Now click here to read a notice about outbreak of Nipah Virus
Click here to read a notice about Dengue Prevention Camp
Please comment your valuable comment in the LEAVE A REPLY box if you will have got benefit from this post or article. your comment inspires and motivates me to write more articles for you.