I have presented a notice writing on keeping your school clean for the students and the teachers who are engaged in education. At first, I have written the question. You will get on the question paper in the exam hall.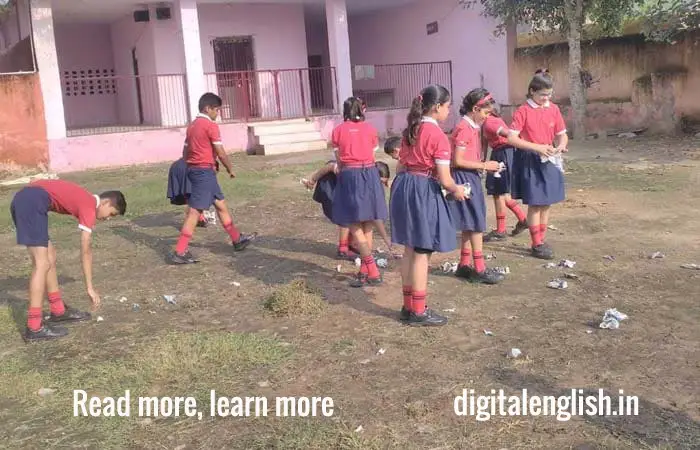 Suppose you are the captain of your school. Issue a notice to inform the students about a "keeping your school clean" organized by our school.
NOTICE
[Keep Our School Clean]
  No. 07
Date:-15/01/2019
All the students of our school are hereby informed that our school is going to organize the "Keep Your School Clean" programe. It will be held on 24th January at 10 a.m. We all know that "Health is wealth" It is very important for all of us to lead a healthy life. You are to bring buckets sweeps from your house. The school will supply bleaching powder, phenyl, and kerosene oil. The students will clean the garbage from the dustbins the stagnant water in the drain and ditch will be removed. Bleaching powder, phenyl, and kerosene will be spread.
             I hope you will co-operate with us. Your co-operation will make a grand success to this campaign. Students may contact the undersigned for further details if required.
Countersigned:
The Headmaster
ABCD High School
Sd/ The Secretary
 Students' Forum 
I hope you have got information and idea on the notice keeping your school clean.
I have given some important links of writing skills below. You can read the post by clicking on the links. I hope the post will help you more.
Click here to read and get a PDF about notice writing format
You can click here to read a notice on free football coaching camp
Notice writing on Gandhi Jayanti Celebration
Please comment your valuable comment in the LEAVE A REPLY box if you will have got benefit from this post or article. your comment inspires and motivates me to write more articles for you.