I have presented a processing writing on the Process of How to make rice within 110 words for the purpose of the students of all classes.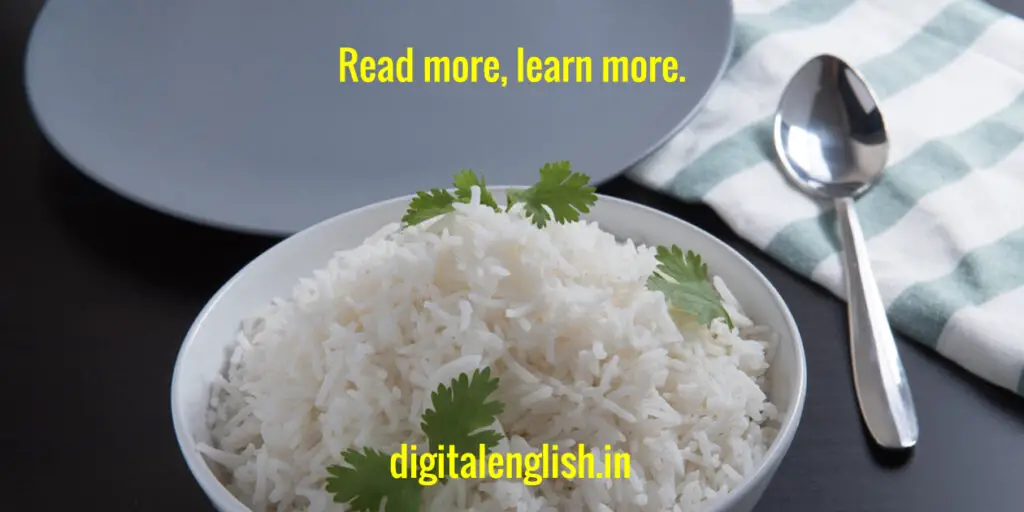 Cooking Rice
Rice is our daily food. Rice is prepared through the following process. At first, rice is brought from the market. The rice is sorted out. Then a required quantity of water in a pan is boiled on the burning oven and stove for six or seven minutes. After that, a required quantity of rice is cleaned well in boiling water for some time.
Then the rice is tasted to see if it is properly boiled. Now it becomes the right time for the separation of the watery contents. The pan is now covered with a lid and tilted to let the water run out. Then the lid is removed. The watery content evaporates. Now rice is ready to be served.
All the readers should always remember the very very important note.
Always write the note in a single paragraph when you will write this processing for educational purposes.
I have given some important links of writing skills below. You can read the post by clicking on the links. I hope the post will help you more.
Click here to read about the process of Guava Jelly
You can click here to read about Production of Newspaper
Here's What To Do Next…
OK
So I hope this guide has helped you how to write a paragraph on " How to make rice".
Now I would like to hear from you:
What's helped you to learn?
Let me know by leaving a comment below right now.