I have presented a processing writing on how green salads is prepared within 110 words for the purpose of the students of all classes.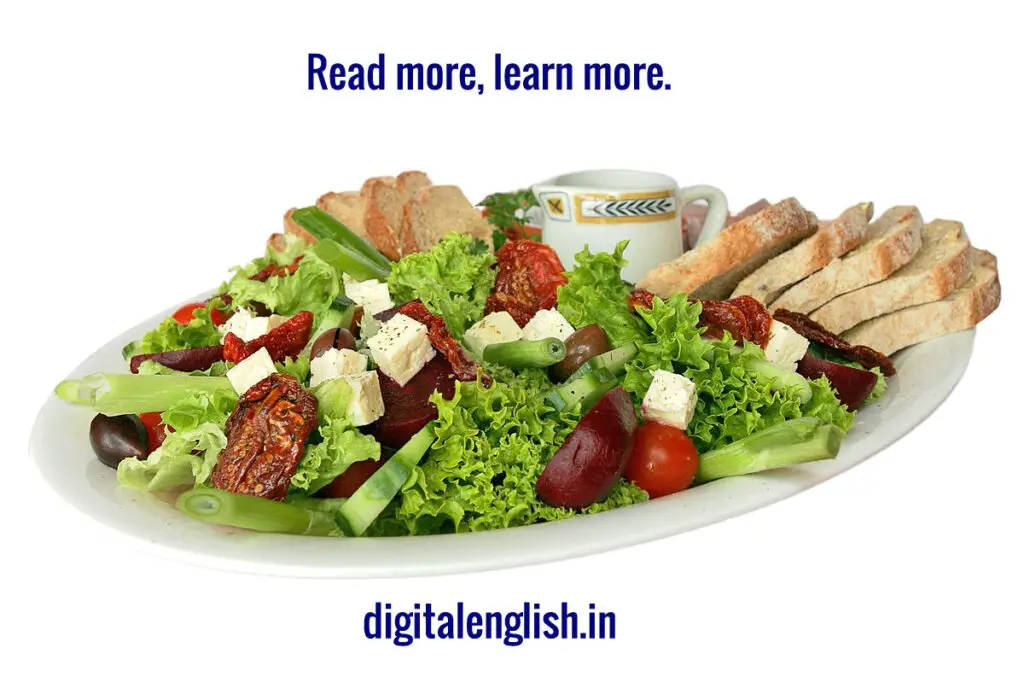 How green salads is prepared
Salad is formed through several stages. At first cucumber, carrot, onion and chilly are brought from the market. The rotten ones are removed. Then the rest items are cleaned well in the water. Next the cucumber is peeled and sliced. They are put in a pot. Then the onions and tomatoes are cut into small pieces. They are kept in the same pot.
After that mint or coriander leaves are chopped and green chilies are minced and put into the pot. Then lemon juice is added to the ingredients. Now required salt and pepper are sprinkled on them and some salad oil is added. At last, the mixture is stirred well and the mixed salad is ready to be served.
All the readers should always remember the very very important note.
Always write the note in a single paragraph when you will write this processing for educational purposes.
I have given some important links of writing skills below. You can read the post by clicking on the links. I hope the post will help you more.
Click here to read about how a school magazine is published
Click here to read about how bread is prepared
You can click here to read about Production of Newspaper
Here's What To Do Next…
OK
So I hope this guide has helped you how to write a paragraph on " How Salad is prepared".
Now I would like to hear from you:
What's helped you to learn?
Let me know by leaving a comment below right now.