I have described a short paragraph on the "Extraction of mustard oil or how mustard oil is prepared within 100 words below. Both the students and the person who wants to extract oil from mustard seeds will be highly benefited from this post.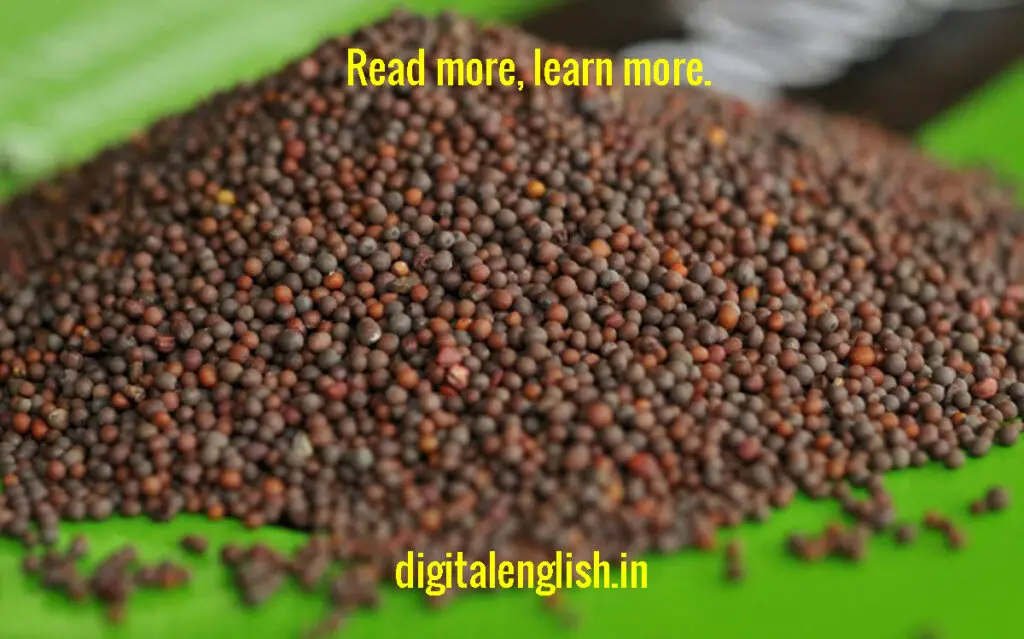 Extraction of Mustard Oil
Mustard oil is a very essential thing for the Indian people. It is prepared through several stages. At first mustard seeds are brought from the market. Then they are dried in the sun for some days. After that, the seeds are put into a machine. A little water is added. It helps to extract oil.
Then the oil cakes are separated from the oil. Next oil is kept in clean containers like tin, plastic bottles, etc. Then these are properly sealed and labeled. Now mustard oil is ready for use. It may be sent to the market for sale.
All the readers should always remember the very very important note. Always write the note in a single paragraph when you will write this processing.
I have given some important links of writing skills below. You can read the post by clicking on the links.
Click here to read about Preparation of Tea
You can click here to read about Production of Newspaper
Now you can click here to read about Soap Making
Here's What To Do Next…
OK
So I hope this guide has helped you how to write a paragraph on "Extraction of mustard oil".
Now I would like to hear from you:
What's helped you to learn?
Let me know by leaving a comment below right now.