Digital English has presented a notice writing on Dengue prevention camp for the students and the teachers who are engaged in education. Sometimes the topic name may be the dengue awareness camp. At first, I have written the question. You will get on the question paper in the exam hall.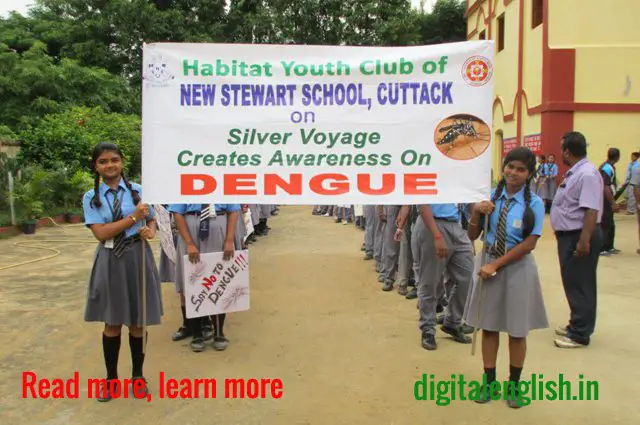 Question: As dengue has broken out, your school is going to organize a dengue prevention camp. As a secretary of students committee of your school write a notice on it.
NOTICE
[Dengue prevention camp]
No. 12
Date: 10/10/2019
All the students are hereby informed that our school is going to organize a dengue prevention camp as dengue has broken out in our area.  The number of patients is increasing day by day. Some people have already fallen victim to this disease. So a dengue prevention camp will be organized at 11.00 a.m. on 20th Oct on the school ground. Renowned physician Dr. A. Roy will come from Kolkata. Dengue-affected patients will be checked up and given medicine at free cost. So the students and the teachers are requested to be present in this camp.
I hope you will co-operate with us. Your co-operation will make a grand success to this camp. Students may contact the undersigned for further details if required.
Countersigned:
The Headmaster
Sd/ The Secretary
Students' Forum
ABCD High School 
I hope you have got the right information and idea on how write a notice about dengue awareness camp.
I have given some important links of writing skills below. You can read the post by clicking on the links. I hope the post will help you more.
Notice writing on donation for fani victims
Click here to read a notice about garbage cleaning operation
Now click here to read a notice about outbreak of Nipah Virus
You can click here to read a notice about Drought Relief Fund
Programme/Function/ Celebration Notice writing format
Please comment your valuable comment in the LEAVE A REPLY box if you will have got benefit from this post or article. your comment inspires and motivates me to write more articles for you.